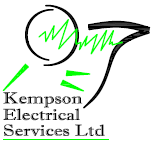 Maintenance contracting
Our maintenance and service division, offer a wealth of experience and have an extensive knowledge of power distribution systems that cover a wide range of industries and applications. Our experience, project management skills and industry knowledge ensure your LV power distribution requirements are met with a cost effective solution that perfectly meets your needs.
At Kempson Electrical Services, we provide a very flexible approach with our clients and their projects; our approach puts the emphasis on getting to know you and your business as much as the detail of your installation.
Our customer base is extensive, carrying out electrical installation work for a large cross section of industry, business and public service sectors; these include waste recycling plants, hospitals, schools, colleges, water treatment works and pharmaceutical plants as well as manufacturing and retail businesses. In addition to this we are also very experienced in completing a wide range of electrical works for commercial premises including fire alarms, emergency lighting, general electrical installation and maintenance.
At Kempson's we pride ourselves on our uncompromising design and installation services, which remain safe, reliable and serviceable year after year. Our aim is to provide an efficient, cost effective service to our clients that are based on safe working practices, quality and an excellent level of customer service.
Our team focuses on the provision of maintenance and installation services to all sectors of the electrical works and our services in this field are highlighted below:
Commercial
Three phase heating supplies
Air conditioning supplies
Design of full power and lighting systems
Maintenance works
Fire alarm systems
Emergency lighting schemes
Data installations
Periodic electrical testing and inspection

Energy management systems
Power quality services
Voltage optimisation services
Power equipment Installation
Project management
Cable installation and jointing
Testing and commissioning
LV switchgear services
Solar power